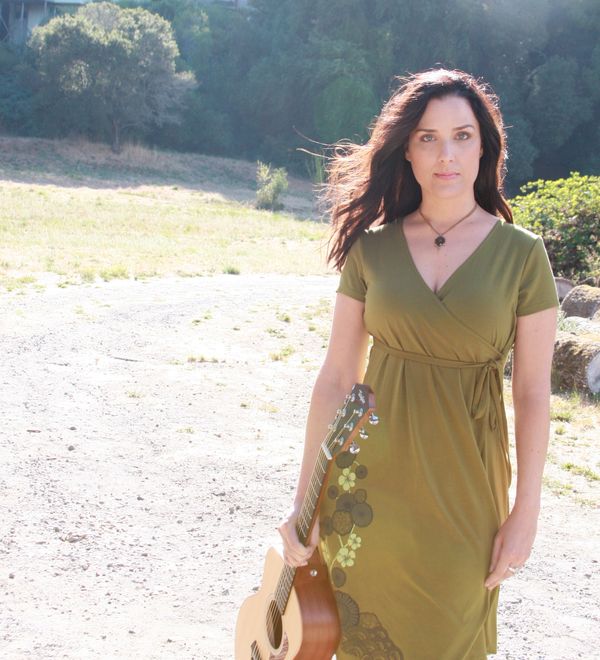 Singer/songwriter Adrianne Serna took a break from the stage in order to craft songs for her third album,
LET IT SHINE
. "I'd been so busy performing with my band that my writer side was feeling repressed. So I gave myself lots of time in the studio without the pressure of a deadline or upcoming gigs."
And it appears that the time was well spent. These lovable songs - which showcase Adrianne's infectious vocals and her wonderfully catchy songwriting - have been featured on ABC's "Mistresses," Bravo's "Ladies of London," NBC's "Minute to Win It," ABC Family's "Jane by Design," MTV's "Friendzone" and "Jersey Shore," The CW Network's "The Beautiful Life," "The Greening of Whitney Brown" (a feature film starring Brooke Shields and Kris Kristofferson), as well as on commercials for Ford, IKEA,  and Kellog's Special K cereal.
LET IT SHINE
was recorded and mixed by Christopher Krotky at 7 Generations Studio in Marin County, CA and was co-produced by Christopher and Adrianne.
Before the writing and recording of LET IT SHINE, Serna self-released and sold thousands of her first two albums (
ANOTHER DAY IN AMERICA
and
TIME AND PLACE
) and performed at many venues throughout the San Francisco area and down the West Coast. Her songs have also been featured on many radio stations including Northern California's KSRO and KRSH, Tucson's KXCI, Cleveland's WRUW, Honolulu's KTUH, Arkansas' KASU, and Maine's WMHB.
Adrianne is also a
guitar teacher
and an occasional music journalist. 
 Don't forget to
join the Sernasongs VIP Group
 to get the title track, "Let It Shine", FOR FREE.